The title of  your article is the most important element in getting your article found in the search engines.   However, the content should deliver on what the title promises. This isn't anything new. I've heard for years it is all about the title.   No one would ever explain that though.
You're Article Title Is The Key
I will explain it.  It can be difficult to do everything with a title that needs to be done.  Sometimes you have to choose between something that grabs the readers attention or something that grabs the search engines attention.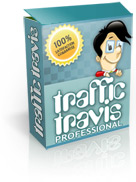 Something that is eye grabbing may not have anyone search for the words in the title. If they are not searching for the words in your title then it doesn't matter if you're in the first position on Google. No one but you will see it.
If the title doesn't grab someone's attention, they may choose the other article that doesn't rank as high but that stands out to them.
If you're writing for a site that has a lot of traffic then this is not as important. People will find your article so go for the attention grabbing title.
If you have a new blog, like this one, I need search engine traffic.  I need for my site to be found. However, I can also use social networking sites to drive traffic to my site for more instant gratification in traffic numbers.  There, nothing beats n mind grabbing title to suck the reader in for a visit.
Article Title Success
Most of the time I write for the reader and not for the search engines. Eventually the search engines will find my site useful and rank it high.  It takes time but it works.  Now I might sprinkle a few articles around to grab the search engine's attention. Do that too much and Google will pick up on it and if they think you're trying to manipulate the search results, they will ban you.
Google doesn't have any issues with optimizing your site for their engine. Manipulation though, that's something else.  You should spend some time reading Google help forums and their official blog. You can learn what not to do there.
If you want to know if someone is searching for the keywords you have in mind for your title you should visit Google's keyword tool. Using that tool, you can find good keywords.  Look for a combination of words that has at least 2000 searches per day.
There is a part two to this though.  Once you find your keyword, go to Google.com and and type  your keyword there. Put it in quotes.  Then look at the number of results.  Most of the time you should target keywords with fewer than 80,000 results. Some say 70,000 and I wont argue with that. The less competition you have the better.
The quality of the competition matters too though. If those sites don't have good SEO in place, you can knock them off the top. Many wont. I'm quite happy with a page one listing. The higher up the better but page one is good. If you can get to page one for keywords that are being searched for then you will get traffic.
The quality factor is a little more difficult to quantify. There is a program out there that will help. Well there are several. One such tool is Traffic Travis.  They have both a free and a pro version. That link is for the pro version as that is what I use. You can look around their site and decide which one you want to get.
You can get additional detailed information by signing up for my newsletter.
Now the thing to do is actually get started. I've given you enough on this blog. This article taught you about titles. It taught you about grabbing your readers attention and about writing titles with keywords to help you get search engine listings. I showed you how to find keywords that people are searching for. I have discussed search engine optimization (SEO) All this builds on my previous article on finding topics to write about.
Stop waiting, get started. This takes time and the sooner you get started the faster you can start earning.
Tagged with: Article Titles • Google • Internet Marketing • Search Engine Optimization
Filed under: Search Engine Optimazation
Like this post? Subscribe to my RSS feed and get loads more!